The barracks from Lausanne are not afraid and create architecture where no one else looks. Tour of the faceted retaining wall and highway restrooms overlooking Lake Gruyere.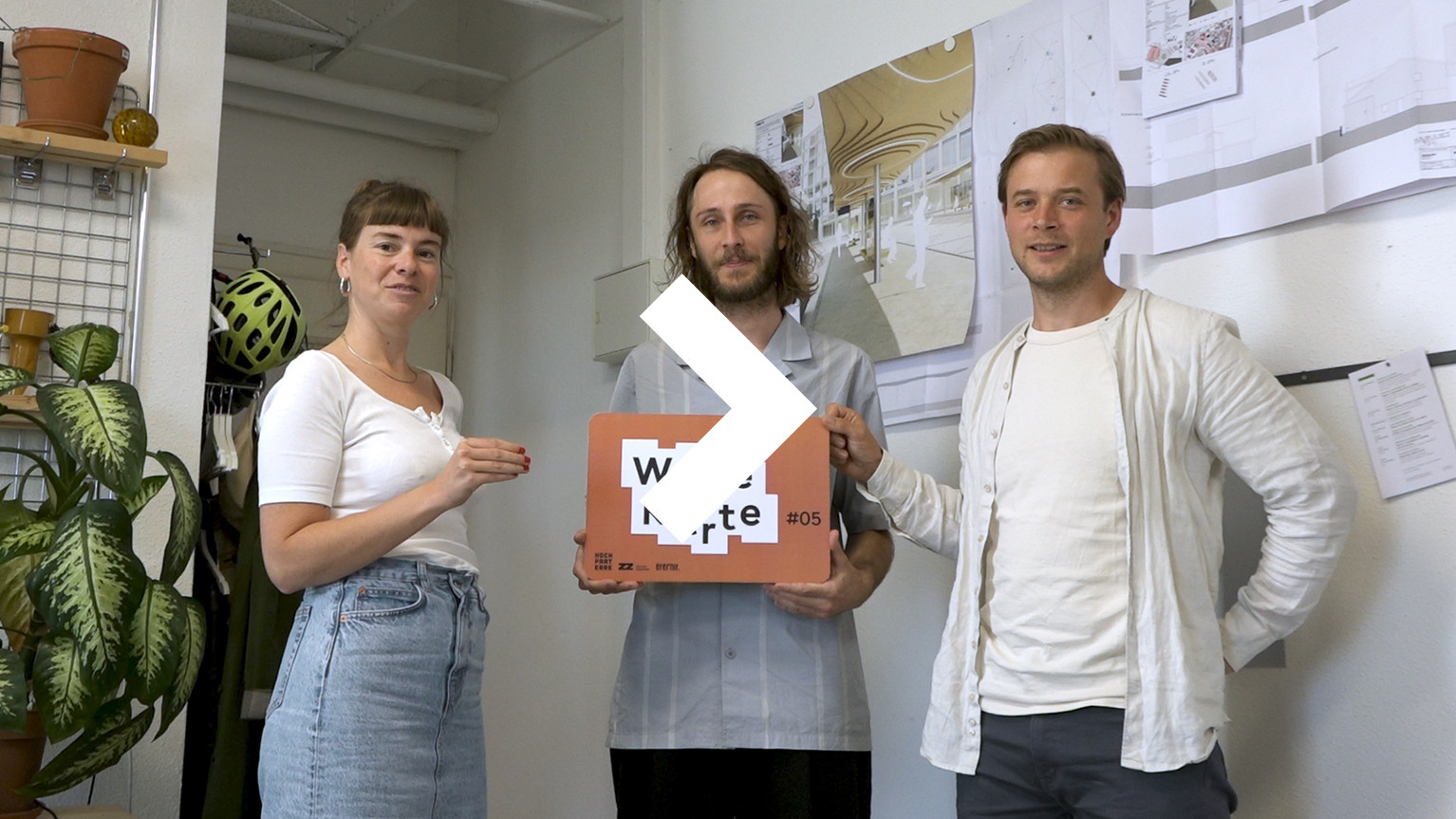 Baraki as a video profile.
When Jeanne Wéry and Georg-Christoph Holz first started their own business after EPFL, they already had an engineer. When he left in 2020 and was joined by longtime employee Marc Vertesi, the trio from Lausanne took their name from the Belgian-French word ‹baraki›. Which means "fear nothing". Wéry, who studied architecture, art and urban planning and has worked as a theater set designer and taxidermist, says: "We want to be free to build what people really need – not to be pressured by architecture as money. We want to flirt with the boundaries of the discipline."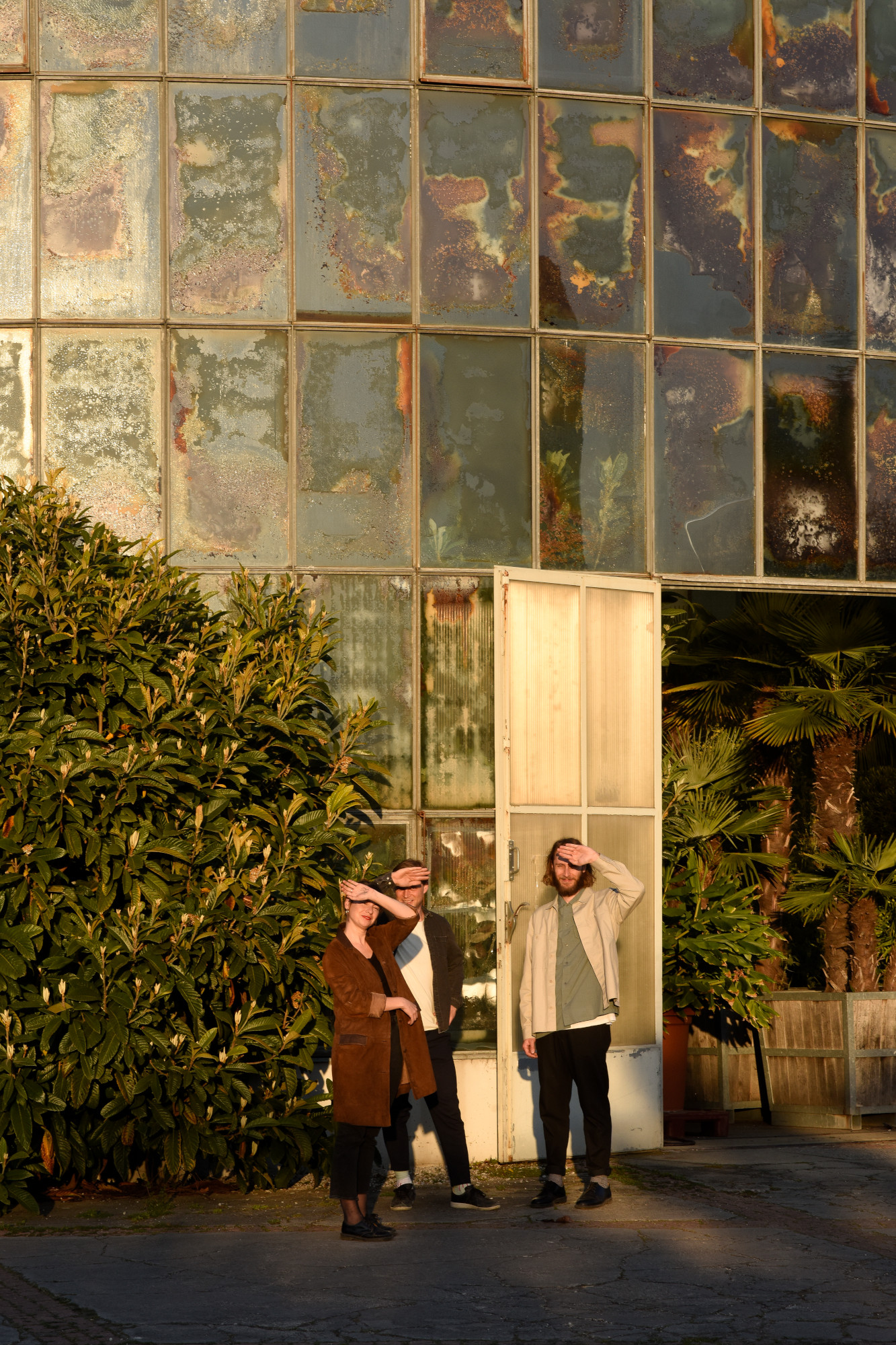 The barracks are architects and engineers from Lausanne, from left to right: Jeanne Wéry, Georg-Christoph Holz, Marc Vertesi. (Photo: Mathilda Olmi)
The fact that "Architecture & Ingénierie" is today under the office's logo is also coincidental: Wéry's father is an engineer and gave the office the difficult bus station project in 2015. Baraki made it better, but not more expensive, which quickly spread to the construction department. This was followed by a bridge handrail and a retaining wall or sanitary cabins on the highway. The office is currently advising the canton of Friborg on three bridges. She also remodeled a restaurant and night club, designed scenography and furniture for Max Bill's 'Théâtre de Vidy' at Expo 64 and transformed a convent into a reception center for asylum seekers. In Baraki, you will not find typical projects of young offices such as loft conversions, residential buildings or pavilions. "We're interested in what's left and the infrastructure," says Vertesi, "there's too much calculation and too little thinking."
An oasis on the highway
We get into the family business van and drive down the A1 to the Gruyère service area. With ice cream, we sit in the shade in front of the toilet. Sheet metal and pipes turn roadblocks into sofas with coat racks. Lake Gruyere, located at the foot of the highway, looks back at us. "Before, it was a dark and neglected place," says Vertesi, "we wanted to make it bright and transparent – like an oasis in the asphalt desert." The conversion is simple: a piece of natural stone wall has been seamlessly added. Apart from that, the building from the 1980s with splayed legs, wooden side panels and a pitched roof with Eternit remains unchanged. Instead of curved corners, you now enter individual toilets made of chrome steel. The door almost disappears in the mirror surface. Because the bird was injured during the construction period, countless dark spots now cling to the postcard landscape – and, turning necessity into a virtue, they have become part of the signage.
A little later, not long after Friborg, we pass a 100-meter-long concrete retaining wall, in whose facets light and shadow play. When the building office moved the road away from the nearby gorge and uphill, officials were shocked by the massive wall being built beneath the idyllic hamlet of Riderberg. Under the mandate of the urban planner, Baraki changed the geometry into twelve identical arc segments. It was only necessary to equip eight standard-sized formwork plates with sheet metal to form the relief in stages. It is four inches deep and slopes to the left. "It's an optical trick for more depth," Holz says, revealing, "Actually, the wall is an homage to early land art, paired with engineering."
Every year Hochparterre, Zürcher Ziegeleien and Eternit present four selected architectural offices whose founders are under 40 years old in the ‹Wild Card› category. On October 6, four offices at Zentrum Architektur Zürich will compete for a place in an invitational architectural competition.